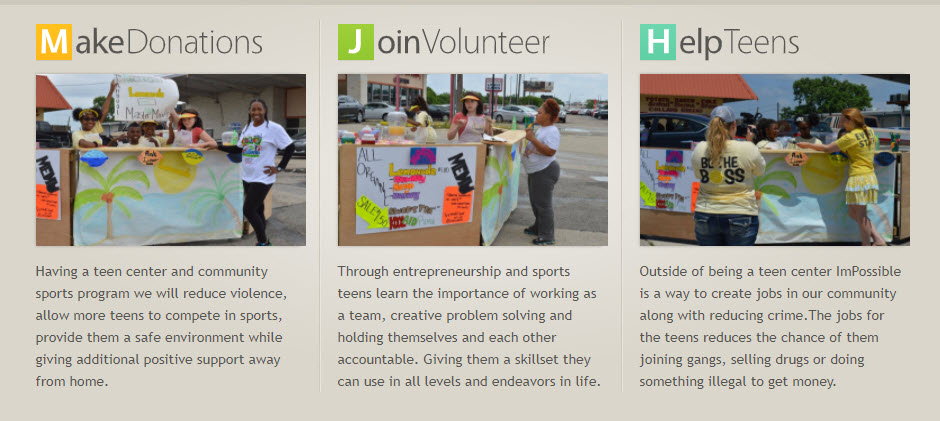 W

hy Help ImPossible Paradigm Shifters
ImPossible is a 501c(3) Nonprofit teen mentoring and sports organization that serves the teens of the largest U.S Military Base and Central Texas since 2016. Our teenagers deal with parents leaving for deployment, wars, and to the field leaving our teens with a constantly changing environments causing a lot of teens to never have consistency during the most important times of their growth and development.

ImPossible Teen Campus will provide an environment that natures their growth and help provide them some consistency. Education, Entrepreneurship, and sports are the foundation of ImPossible, Teens receive training classes on jobs creation and 21century jobs such as; coding, e-commerce, website building, S.T.E.M etc... Our program provides teens a supervised environment to explore their interest and develop life skills.

Now that we have our 501c(3) tax-exempt status, we have set our site on raising funds and equipment to open a teen center and start our community sports program. As our programs are not subsidized by the state or local government, we completely rely on donations received from benevolent community member and businesses.

We invite you to take part in supporting ImPossible Youth Mentoring & Sports Program by making a monetary donation. All amounts great and small are greatly appreciated! All donations made to our non-profit organization are tax deductible.

The Teen Campus we are raising funds & support to build within the next in 5-10 years.